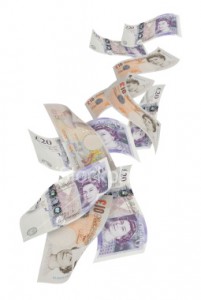 We love helping worthy causes raise much needed cash, and a fun casino is a legitimate and proven method of doing just that. Whether you want one blackjack table at a small local pub event, or the glamour of a full blown casino at your annual dinner & dance, we can help.
How it works:
For a set fee we'll provide professional casino entertainment for you and your guests for up to 3 hours. You charge your guests an entrance fee to your fundraising event. The entrance fee may cover some or all of the cost of the casino hire, and with the entrance fee your guests receive a small amount of 'fun money' (we will provide an unlimited amount) so they can all play on the tables. Once they have played their 'free chips' we will encourage them to buy more chips for cash from a cash desk supplied by your organisation (we suggest £5-10 cash for £100 worth of chips). If you've managed to arrange for some good prizes to be donated, your guests won't need much encouragement!
Half an hour before the end we will take the chip leaders (winners) onto the final table for a head to head play off where all your guests can watch and enjoy the exciting atmosphere.
Here's a photograph of the City College Norwich FdA Leisure and Events Management students whose brilliant Fun Casino Night raised £1,250 for Nelson's Journey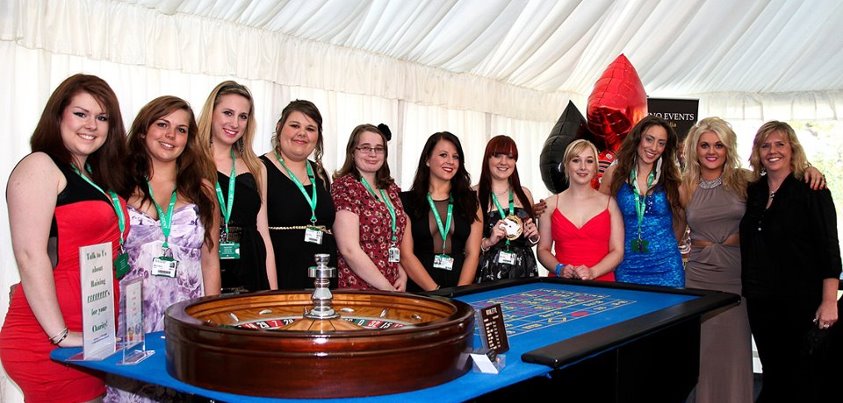 Note: At a fun casino no one plays for cash, and no cash can change hands at the tables. Further chips can only be purchased from a cash desk operated by the charity hosts.