Would you like to do something exciting and splendid
At your wedding reception, when the speeches have ended?
When your guests have been fed and are filled with champagne
And are waiting to get up and be entertained
Well, a wedding casino can be so much fun
Watching family and friends trying to be 'number one'
Our blackjack and roulette tables are swish and full size
And the biggest 'high roller' will win a great prize
If you're thinking… 'Casino? I'm not sure what to do'
Don't be concerned, there'll be others just like you
But our nice friendly croupiers will soon put you at ease
So learning the games will just be a breeze
And please don't you worry that gambling is rash
We'll give your guests 'play money' so they can't lose their cash
Will they enjoy it…? You'll know from the cheers
And they'll likely be talking about it for years
No, your one special day doesn't need to be stressful
Because we go 'all in' to make it successful
In fact, we've never met anyone who wasn't content
After 3 hours playing with Fun Casino Events 😀
Your wedding day celebrations can be made complete with a Fun Casino from Fun Casino Events. The spectacle of your closest family and friends surrounding our full size casino tables and being entertained by our professional Casino Dealers, provides your photographer with some great photo opportunities giving you memories that will last forever.
Every wedding is different, but here are some ideas for yours…
The casino tables could open after the speeches, filling the natural gap that exists between the end of the meal and the start of the evening's entertainment. It's a great icebreaker, with guests who didn't know each other becoming well acquainted after an hour or two on the tables!
_______________________________________________________________
"Thank you so much for doing the casino at our wedding. You were absolutely brilliant and everyone loved getting involved!  Literally from my initial enquiry all those months ago you've been so lovely to deal with and really helpful. There is no doubt that we will be recommending you to everyone!"
Chrissy & Neil – Wedding at Southwood Hall – New Years Eve 2012
"Daniel and I just wanted to say a huge thank you for making our wedding with the casino on the 24th October. It was a real success with all our guests and it was a perfect end to our day.  Thank you to you both for all your trouble and efforts, we were so pleased"
Daniel and Lucy Johnson – Wedding at Cley Windmill
________________________________________________________________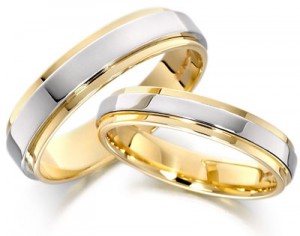 Alternatively the Casino can form an integral part of the evening's entertainment. You may decide to provide your guests with a full Vegas style experience running alongside a singer, band or disco (we can help with that if you wish).
Or maybe you'd like to create a quiet retreat away from the noise and bustle, where your guests can relax and enjoy the casino games while chatting amongst themselves?
The majority of our wedding casinos consist of 2 tables (that's 1 roulette, and 1 blackjack), although you can have more depending on your budget and the size of your guest list. On the big day we'll discreetly set up the tables, distribute the fun money to your guests, then teach them the games wherever necessary. Then we'll entertain them for three hours while we keep track of the winners. At the end of play, the 'high roller' will receive a trophy engraved with 'The Wedding of' with your names, the date, and 'Fun Casino Winner'. It's a great keepsake and the games get very competitive and are guaranteed to be lots of fun! 
The price for a 2 table casino in the Norwich area is most probably less than you think… and it includes the set up and break down of 2 full size casino tables, with a 'Giant Aces' backdrop, 3 hours gaming, 2 professional Croupiers in evening dress, fun money, and an engraved trophy for the casino winner.
Please contact us for more info and a quote
________________________________________________________________
"We all had a fantastic night last night! Thank you very much, we will certainly remember you for our future events"
Sarah Hyde, Wedding Coordinator, Sprowston Manor Hotel
________________________________________________________________
To read about easy payments with the Fun Casino Events Wedding Club click here!