Casino Shop Coming Soon!
We will soon be selling a large range of top quality casino items, including Poker and Blackjack Tables, Chips, Chip Trays, Blackjack Shoes, etc. Please email us to register your interest.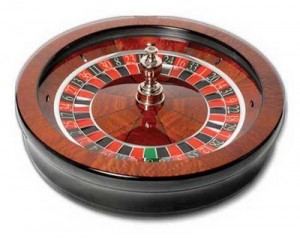 Fun Casino Events currently have a large selection of full-sized (80cm) ex-casino Roulette Wheels for sale.
All the wheels are made by John Huxley or Cammegh, the two world leaders in Roulette Wheel technology.
The condition of the wheels vary from fair to excellent, and all are serviced and spin freely.
Prices from £500
Sorry, but all our wheels are now sold! 
Enquiries can be made by email to info@funcasinoevents.co.uk or by telephone to Mark on 07736 463981